D'Banj
NIGERIAN AFRO STAR
The D'Banj brand represents an extensive global reach. As one of the most prominent taste makers of our generation, the trifecta of his worldwide digital, media, and global footprint is tremendous. His brand is authentic, far reaching, but most of all influential. Known as a pacesetter to the African music / Creative industry having been the first ever African act with a Uk top ten record with his 2012 Oliver Twist release .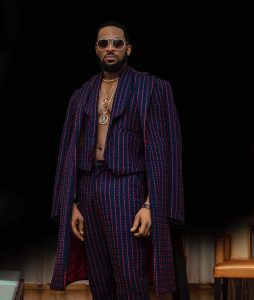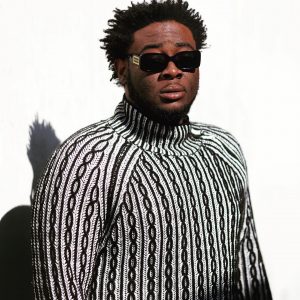 Cheekychizzy
AMERICAN BASED NIGERIAN SINGER
Cheekychizzy (real name Chisom Ifeachor) is an American based Nigerian singer, songwriter and Sound Designer. Born 30th august 1991 Cheekychizzy; a.k.a BIG VIBE, is the only son from a family of 4 children and started the musical journey very early, learning how to play musical instruments and produce. 
Rell Be Free
MUSICIAN, ORGANIZER AND VERSATILE CREATIVE
Rell Be Free is a musician, organizer and versatile creative from the South End of Seattle. The "Sow What?" rapper mixes energetic lyricism with out of the box and spacey production. True to form, RBF's musical catalogue ranges from honest and soulful to experimental and hard hitting – showing off his array of styles and influences.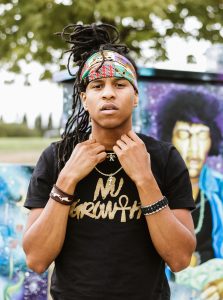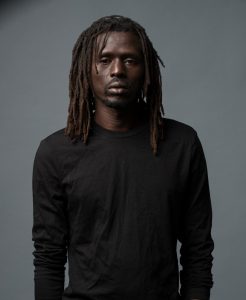 Emmanuel Jal
RECORDING ARTIST AND PEACE AMBASSADOR
From his start in life as a child soldier in the war-torn region of Southern Sudan in the early 1980s, Emmanuel Jal has come through a huge number of struggles during his life to become a successful and acclaimed recording artist and peace ambassador. 
Naomi Achu
SINGER, RAPPER AND SONGWRITER
Naomi Achu is a cosmopolitan polymath; A singer, rapper and songwriter. She originates from the North-West Province of Cameroon, Africa. Hence her popular Moniker "Queen Of Bamenda".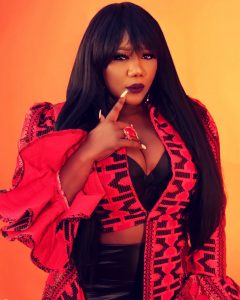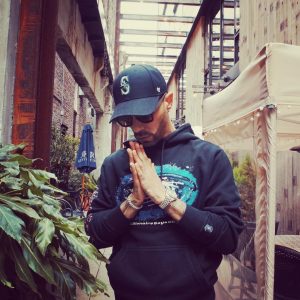 Lace Cadence is a Seattle-based DJ and the founder of Trophouse Thursdays at Seattle's Sugar Hill. Lace spins a signature blend of afrobeat, dancehall, rap and r&b, with a passion for amplifying music from the African continent and across the diaspora. Lace is a frequently featured DJ and collaborator with Palmwine Experience and Champagne Sundays, Seattle-area events celebrating the Afro-contemporary experience.  
Fredy Muks is an international multi-genre Producer/Songwriter/DJ and performer. Board Chairman global music at the Recording Academy || Grammy. known by fans for his Mashups of popular hits, with classic favorites and eclectic selections tailored to the audience. Talented musician and producer/songwriter using his skills to compose and perform on the fly to enhance the music and deliver a unique engaging experience.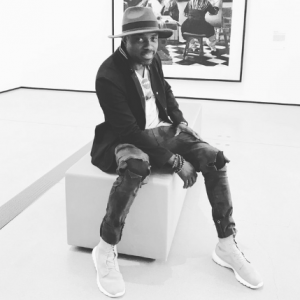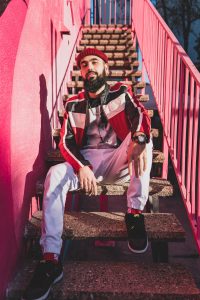 Dj Hkeem was born in Tajikistan in the city of Khujand. Dj Hkeem now Los Angeles based record Producer and Dj focusing on Afrobeat & tropical fusion sound. On a mission to share his passion with the world.
Yvonne Akuabata Ogbogu, aka Stormrex, was born in Eastern Nigeria, and is a graduate of Biochemistry from Enugu State University of Science and Technology, Nigeria. Stormrex started out her music career with a girl group called the "Desperate Chicks, in 2007-2008, before going solo.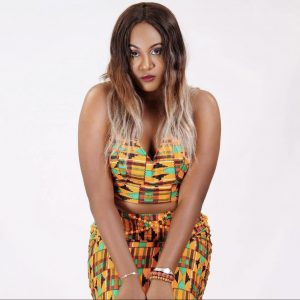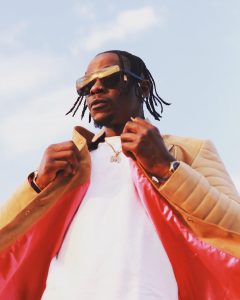 Meaku
NIGERIAN-AMERICAN SINGER AND PRODUCER
Meaku, is a Grammy nominated Nigerian-American singer, producer, born and raised in Inglewood, California; has been consistently acquiring global aficionadas with his blended style of traditional and contemporary R&B fused with Afrobeat and Pop coining his unique "Hybrid Vibes" musical genre.
Lil Champ Otamp
STORYTELLER
Raised by one of Equatorial Guinea's most requested Nkuhlu singers and dancers like Eyi Muan Ndong, Otamp developed a strong connection with his native language, and metaphoric styles of storytelling in Fang.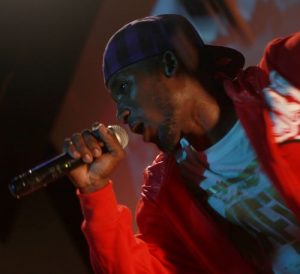 Yirim Seck is a wordsmith MC whose music both reflects the golden era of hip-hop and holds a roadmap to the future. Yirim is not only held firm by his roots — bridging the illustrious musical legacy of Seattle's Central District and his family's rich Senegalese heritage — but propels his insight and drive into a sound and a message all-too-relevant for today.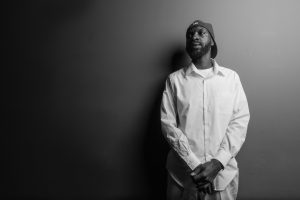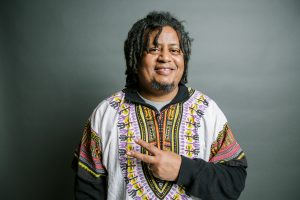 Yadesa Bojia
SEATTLE-BASED ETHIOPIAN GRAPHIC DESIGNER AND ARTIST
Yadesa Bojia (Oromo: Yaaddeessaa Booji'aa; born July 9, 1970 in Ambo, Ethiopia) is a Seattle-based Ethiopian graphic designer and artist. Bojia has exhibited regionally since 2006. 
Simon Okelo
FATHER, MEDIA CREATOR, MUSICIAN AND ENTREPRENEUR
I am a father, media creator, musician, and entrepreneur with roots in Kenya, who uses digital media and real-life events to promote and celebrate a fresh narrative about the African and African American experience both locally and globally.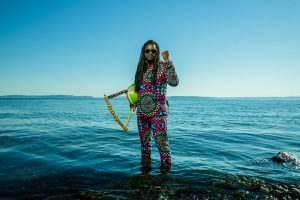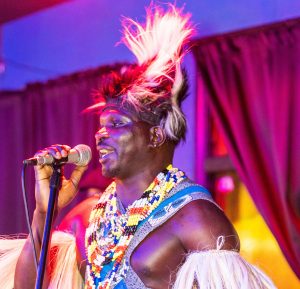 Odhis Jabomas
VIRTUOSO AFRICAN MUSIC DANCER
Odhis Jabomas is a Virtuoso African music, dancer,  and the Director of Jabomas Music. Odhis believe in the power of music as a force of deepening self-awareness and connection to ourselves. Odhis Jabomas sings and plays music to analyze every situation, learn from every experience, and bring changes into people's lives through lyrics and dance loaded with teachings and lessons. 
Frank Ulwenya
FOUNDER L'ORCHESTRA AFRISOUND
Frank Ulwenya was born into the Luya ethnic group in the Maragoli area of Western Kenya, an area known for producing many of Kenya's top musicians. Frank started to play guitar at age 10 and at 18 began to play in a group called the Sky Raiders, based in Nairobi, Kenya.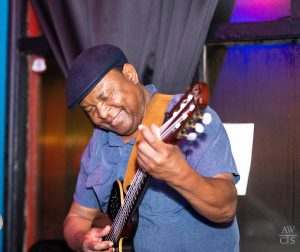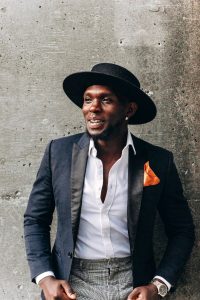 Dubai Denis Maronga Popularly known as General Mutombo, is an international stand-up comedian, Media entrepreneur and the CEO of Kicheko Factory Non-Profit based in Seattle, WA. 
Naomi Wamboe is an award winning first generation Kenyan-American international singer/songwriter. Naomi has been involved with One Vibe Africa as an Ambassador  since 2014 when Madaraka Festival was first held in Seattle at The Museum of Pop Culture.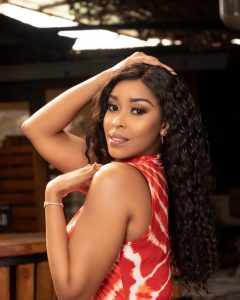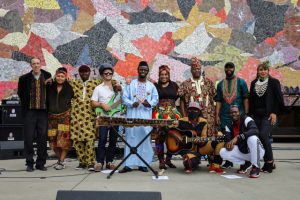 DJELIYAH BAND
Orchestrated by the multi-talented Djely Aboubacar "Boka" Kouyaté from Guinea in West Africa, The Djeliyah Band began February 2015 in Seattle, Washington. The name Djeliyah means; the work of the Djely people in the community. 
Kouyaté Arts is a West African Music, Song And Dance Performance Company, Directed by husband and wife duo Boka and Afua Kouyaté. The sights and the sounds of the Kouyaté Arts is an exotic blend of celebration and awareness. Live music,song, and dance provide a festive and dynamic style of West African culture.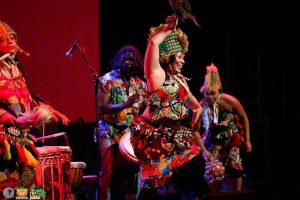 FEATURED ARTISTS BACKED BY

:
COMFORT FOOD BAND
WORLD CLASS MUSIC BAND
COMFORT FOOD is a world class world music band taking you on a musical journey of wonders… the band features Ahkeenu Musa on percussion, Bob Antolin on guitar and sax/flute, Paul Huppler on drums, Lennox Holness on bass, Yogi McCaw on keys, and more!!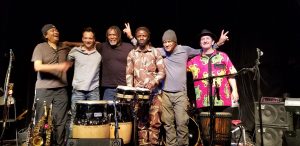 The Ancient Robotz are a collective group of talented musicians from different backgrounds who work toward unity in the community and around the world.  Formed in Seattle, 2009, The Ancient Robotz have  performed with many national and international artists. T.A.R.z has performed in venues such as Neumo's, The Hard Rock Cafe, The Nectar Lounge, The Seattle HempFest, and The ShowBox Sodo  just to name a few of the hot spots Seattle has to offer. This band is comprised of top notch musicians highly regarded among Seattle's rich musical backdrop.